Showing archive for October 2015
Showmans Show 2015
22-10-2015
We've teamed up with our friends from iMag Displays, Widget and Wolf Lighting to provide a stylish, LED extravagant stand at this years Showman Show. The show is held annually at Newbury Show ground, and showcases the best of the outdoor event service providers. This has been a great opportunity to showcase our Event TV package, as well as our award winning TwitterWall. Working with iMag, the stand has a number of uniquely shaped outdoor LED screens, with the main screen suspended above the stand showing our live video from the rest of the show space. Our sales team have had a great couple of days showing off our Outside Broadcast Van, which has been fully operational with a live video feed and internet access, highlighting it's fantastic capabilities to provide industry standard video, from absolutely anywhere!
---
CPhI Worldwide, Madrid
12-10-2015
This week we drove (yes drove) down to Madrid with our Broadcast Van and screens to provide Event TV for CPhI Worldwide, at the Feria de Madrid. Spread across 12 halls, we had 2 live roaving cameras interviewing the biggest and best of the pharmaceutical industry. Their interviews were broadcast live across sixteen 50" plasma screens throughout the Feria, as well as a 15sq.m outdoor LED screen provided by iMag displays, set in the very heart of the show.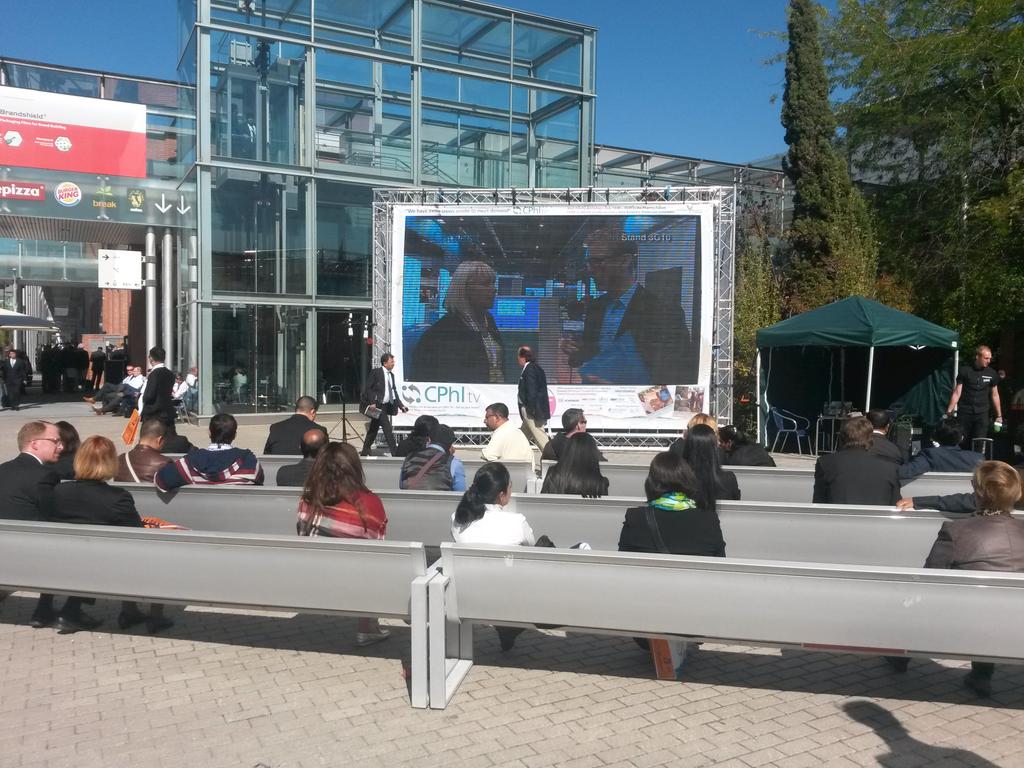 The event was also live streamed directly onto the CPhI website, allowing viewers from all over the world to tune in and gain an insight of this huge event. Across the 3 days of the show we filmed a number of seminars involving key insights from industry experts. All of our content was uploaded to the CPhI YouTube channel on site, making all of our videos easily accessible.
3 Days,
1,914 Miles,
12 Halls,
200,000 sq.m of exhibiting space,
19 #StreamTeam members,
There's only 1 Silverstream TV!
---
Kingswood Pool Table website video
11-10-2015
In May this year, we traveled to Shropshire to work with pool table makers and distributors, Kingswood. David Bishop, of NinetyOne Consulting, was tasked with giving the Kingswood website a complete e-commerce revamp. The Kingswood vision was to have a fresh looking site which sold pool tables through the power of video, and have the pages less text orientated. In stepped Silverstream TV!


David and his wife, Lydia, created scripts for seventeen videos, and In seven shoots spread across just two days, we managed to successfully collect all the necessary footage. Using our Sony FS7 as a secondary camera, we were able to get stunning video of the pool tables in use. Photography specialists, Sportography.tv, were also on hand gathering high quality imagery for the website.
The videos were presenter led - using a familiar face in Charlotte Holmes, who guides the viewers through the pool tables on offer, and gives details on their specifics.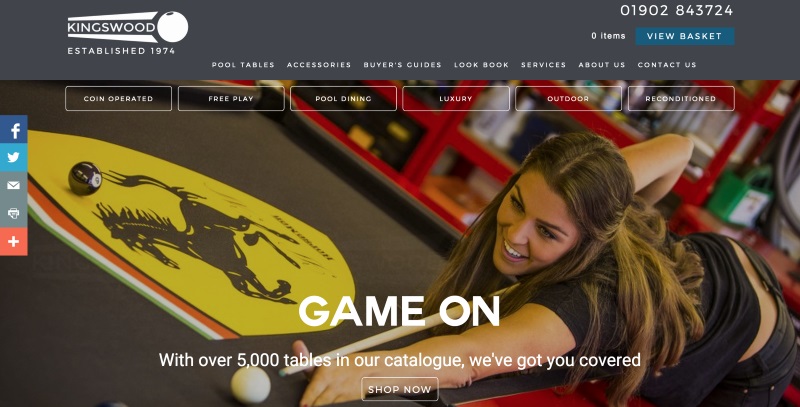 The fantastic new Kingswood website has now been launched (www.kingswoodleisure.com), with stunning imagery and video showcasing the quality of the pool tables that Kingswood offer.