Event TV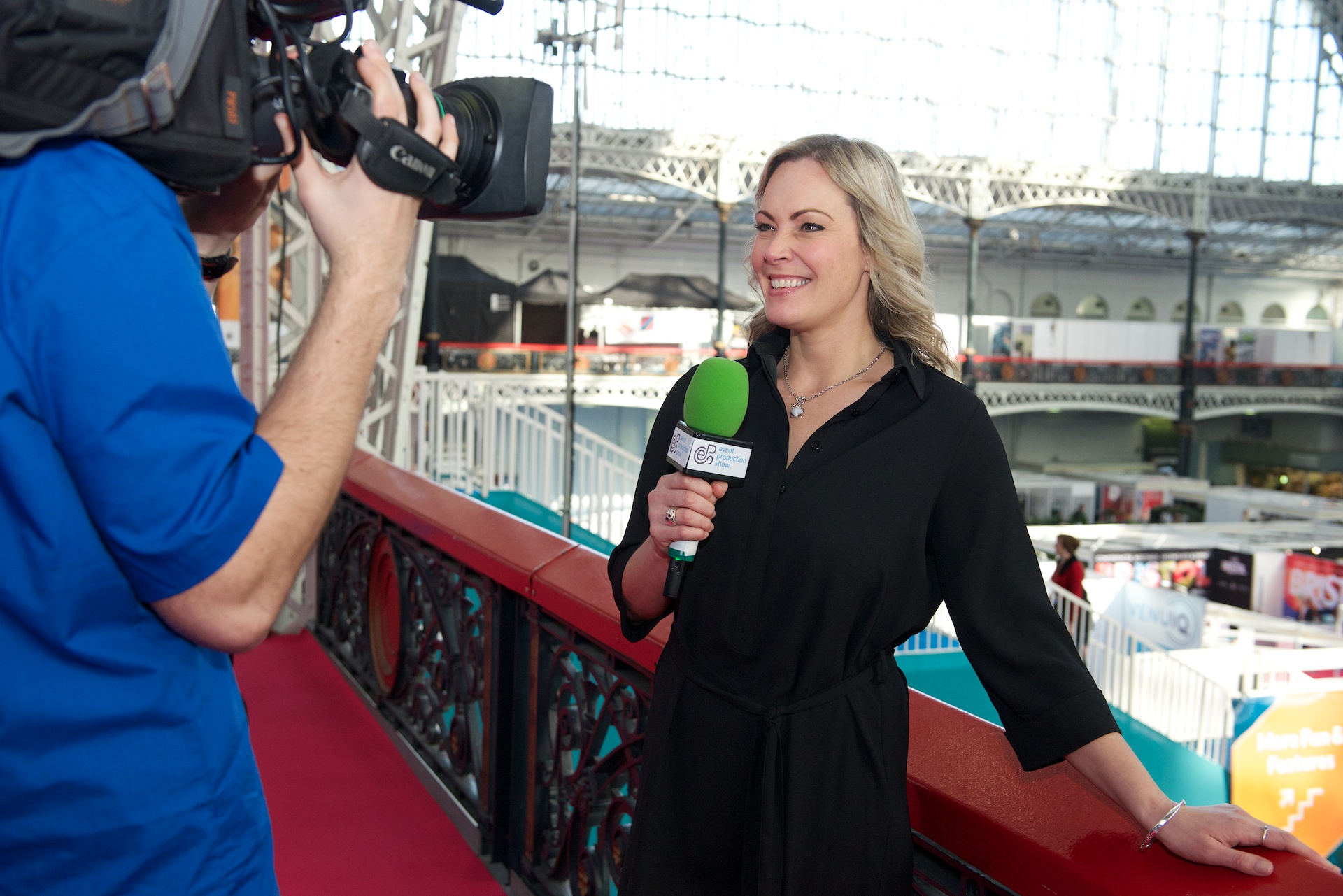 Event TV is a fantastic way to capture the buzz and excitement of an event, increasing awareness and engagement both at the venue and online.
Silverstream TV are world leaders in Event TV and live video streaming. Our team of experienced professionals will create a live TV channel of information, innovation and quality content direct from the show floor, which is streamed live to screens around the venue and through online channels.
We offer a variety of packages to suit all scales and budgets, ensuring the unique energy of every event we do is captured and shared in the most effective way.
Live Event TV
Event TV creates an engaging channel connecting visitors with what's going on around the event. Using our HD wireless cameras we broadcast live from the show floor, conducting live demonstrations and interviews with exhibitors, VIPs, visitors and event organisers. Silverstream's video distribution technology powers a network of impactful screens in key points, providing additional points of entertainment and information for people across the venue.
Video content can then be edited and repeated throughout the rest of the event and afterwards, creating longer term marketing content for event organisers, partners and exhibitors to use through their own channels.
Our HD outside broadcast van can handle up to twelve cameras and is equipped with vision and sound mixers, recording/editing/playback and can broadcast from virtually anywhere.
Online
The live channel can be streamed to an event or brand's website and, if required, to other industry websites, where it will provide the event with a global platform to encourage people to engage and attend
In parallel with the live stream we will create daily highlight videos which can be used in email campaigns, social media and other online marketing throughout the event and afterwards.
Benefits for Exhibitors
For event exhibitors, sponsors and partners this is a valuable opportunity to increase awareness and create content marketing. Many exhibitors report an increase in stand visits and greater engagement from their target audiences following an appearance on the live channel.
Sponsorship Packages
Event TV generates an additional revenue stream through channel sponsorship and media packages. We offer a variety of solutions to suit the bespoke needs of every event and its partners. We work closely with event organisers to create and promote these packages and can even provide our unique online booking platform to assist with planning, communication and scheduling.
Live Digital Signage
Live Digital Signage is designed especially for events where full scale Event TV isn't necessarily required. It consists of a flexible channel which can stream a variety of content, including ads, video content, automated event information and our live Social Wall. In a similar way to Event TV, our team of camera crews and presenters can record a collection of captivating content early in the event which can be added to the channel and played across a network of screens throughout the event. The channel is managed through our in-house bespoke software and we will work alongside you to keep all content fresh and exciting.
To find out how our Event TV solutions can transform your event call us on 0207 1836 444 or email streamteam@silverstream.tv