Meet the team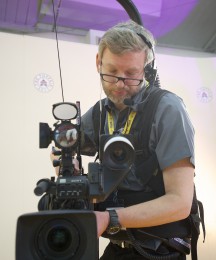 Roger Wiltshire
Operations Director
Roger began his career in broadcasting at the BBC in London. Whilst with the BBC he worked as an engineer, cameraman and editor in news, light entertainment and outside broadcasts. After several years in management, Roger left the BBC and together with Simon Walton, our creative director, founded Silverstream TV in 2006.

Roger's experience working on programmes as diverse as Top of the Pops, Top Gear and TV News led to considerable technical expertise which he used to pioneer live broadcasting on the internet.

Winning Media Innovation Awards in 2008 and Royal Television Society Awards in 2009 and 2010, Roger now manages Silverstream TV's broadcast operations, strategy and finance.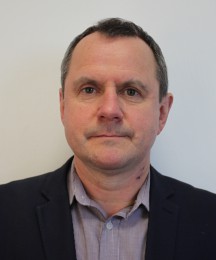 Simon Walton
Creative Director
Simon is responsible for the editorial side of our work. He loves discussing ideas for new ways to use video on the internet and working with our team of innovative producers and editors to make them work. This is a fast moving business. You have to be on your toes, so there's never a dull moment.
Background:
A BBC trained TV journalist, who worked as a producer/director/reporter for BBC's Watchdog and 999. In the independent sector, Simon has produced programmes for the BBC (Accidents Can Happen), ITV (Police Camera Action!), Channel 4 (Check Out), Channel Five (IKEA Mania), Discovery and National Geographic channels. In 2002 he won a Royal Television Society Award for Best Programme.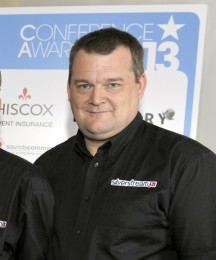 Alex Byrd
Head of Streaming and Development
Working closely alongside our technical department, we strive to create and supply the best possible video services to our clients. Due to the nature of our industry, and the increasing demand of high quality web video delivery, Alex is often faced with technical challenges that he strive to overcome. It's important for us to ensure we can supply video on demand in any form of environment. Be it from top of the Shard in London, to the Exhibition Centre in Mumbai, we go above and beyond any other team to solve the unsolvable!
Background:
An award winning developer of ground breaking applications that use the latest technology to deliver interactive services and live video over the internet and to mobiles and tablets. Alex has a broad base of multimedia experience to draw from having worked in many media disciplines. From working on the James Bond film "The Living Daylights" to commercial and the armed forces radio (BFBS) to recording, producing and playing on over 400 TV theme tracks, all alongside an IT development career.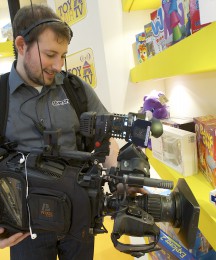 Alex Nicol
Technical Manager
Alex heads up our Technical team at Silverstream TV and specialises in making sure the team have the right kit at the right time. He holds a First class degree in Media Arts from Plymouth University. On the build up to shows, Alex works with the rest of the team to rig our professional broadcast equipment, which is often tailored to suit the demands of the client, as well as operating cameras and directing live events on location. Alex's experience with Silverstream has taken him to many prime locations in the UK and across Europe. Alex has won several awards in his time including Royal television society awards. In Alex's spare time you will find him traveling in his campervan and kayaking the rivers of Europe.
Email: alex.nicol@silverstream.tv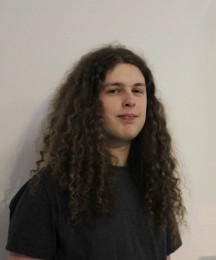 Jonathan Redwood
Software Developer
Jonathan builds and maintains Silverstream TV's websites and web services, including this very website. He also work on Silverstream TV's TwitterWalls. Sometimes Jonathan will accompany the crew out on the road to help with rigging and technical work as a streaming engineer.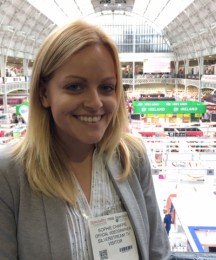 Sophie Chaffe
Marketing Manager
Sophie joined the team in 2016 following marketing positions at the Theatre Royal Plymouth and then a digital agency. Whilst the world of broadcast and video production is very new to her, she is enjoying applying her previous marketing experience to this exciting company and industry. Sophie is responsible for all marketing elements of Silverstream including online (social media, emails, online advertising and our website) and print marketing. Her job is to make sure we make the best impression possible on our clients and partners and show everyone just how fantastic our services are.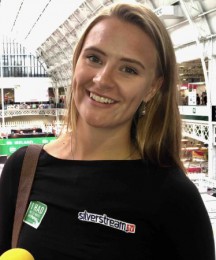 Abi Edmonds
Senior Producer
Abi joined the Silverstream team after completing her degree in Media from the University of Plymouth. She's also kept busy by teaching Gymnastics in the South West. Abi's job involves working directly with our vast array of clients, aiding them in organising the video output for their respective shows. This ranges from creating daily schedules during the build up to the event, to conducting interviews with the biggest and best in the industry on the show floor. Each show we cover is unique and so a key part of Abi's role is to understand the needs of each individual client, and to ensure that Silverstream are providing the best possible service at the highest possible standard. She relishes the opportunities to work on such a diverse range of productions, keeping our team busy, and the clients happy!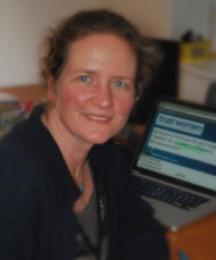 Marianne Hendrix
Media Producer and Editor
Marianne works as a producer and editor here at Silverstream TV. She is responsible for designing client's TwitterWalls. She also works with organisations to enable them to turn educational content into online video, so that people can increase their learning and earn CPD points.
Marianne has a background in foreign news journalism. She was based in Moscow for several years and worked at the Associated Press TV news desk in London.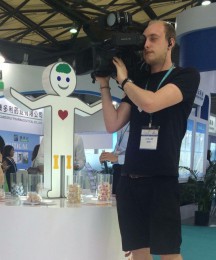 Rob Davey
Senior Producer
In office, Rob works as part of the editing team, as well as budgeting and client liaising. On location, his roles vary from Producing, Editing, Camera Operating and Vision Mixing. These jobs have allowed Rob to work in a vast number of places, such as China, India and all across Europe.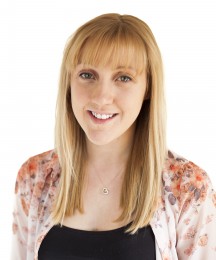 Jess Wright
Production Manager
Shortly after completing her honours degree at the University of Plymouth, Jess began working for Silverstream TV as the Production Manager. Silverstream has clients all over the UK and Europe, and it is Jess' job to coordinate all the logistical aspects of our operations. In office, She works alongside the production team to formulate weekly plans of action for our team to go out and provide the high quality service that Silverstream offers. This entails her to be in direct contact with a number of logistical services, such as hotels, car hire companies and event organisers. Due to the nature of the industry, plans and locations can change in an instant. It's part of Jess' role to provide detailed digital call sheets for the staff, in order for them to be kept constantly up to date with Silverstream's production schedule. Jess also enjoys going on location with the rest of the team, and help to provide potential clients all the information they need on our services.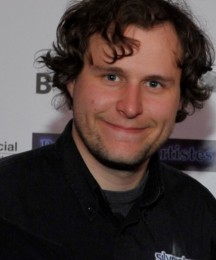 Billy Adams
Chief Editor
Billy has been with Silverstream TV for nearly 10 years. The experiences have given him a broad and deep knowledge of editing and visual effects, as well as graphics work and general production. Billy puts this knowledge to good use every day for our clients, whether in the office creating videos to strict deadlines or on location, where he specialises in quick-turnaround editing. Billy's main role is ensuring that our work is delivered to the best possible standard and in a timely manner. In his free time, Billy likes to make his own videos and play several instruments.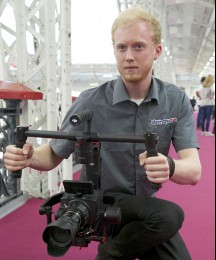 Henry Cakebread
Head of Specialist Editing
One thing that Silverstream strives for is quality. New for 2017 we have brought about a specialist team of video production aficionados who shall be striving to discover the next trend for your videos. Henry will be heading up the edit side of this new and exciting faction within Silverstream, with his on-going skills in graphic animation, video manipulation and VFX. His past projects include brands such as the Great Taste Awards, SPAR, Global Exhibitions Day and Spinning Records. These projects have helped to improve his skills that he can now take forward and help to improve our client's events. With these skills growing, Henry has become part of the world wide team traveling to India, China and all across Europe to deliver some of the fastest high end videos that can only be matched by few. Outside of the office, Henry is an extreme BMX rider. In his free time he likes to continue travelling the globe with other fellow talented BMX riders, partaking and filming his beloved sport.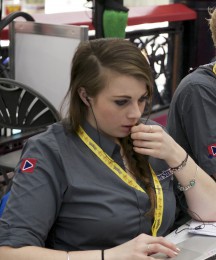 Julia Froud
Multi-Media Editor
After completing an honours degree in Media at the University of Plymouth in 2016, Julia spent the summer producing photographs and video content for a summer camp in the USA. She then returned to Plymouth to join the Silverstream team as a video editor. This role involves working closely with the silverstream producers and a vast range of clients to produce high quality video content for web and screen, in particular, Julia especially enjoys adding motion effects to tailor each video to the clients needs. On location, Julia works alongside the team to produce an array of quick turnround video, helping to capture the energy of the event. Rowan Potter
Camera Operator
Rowan forms part of our Technical team at Silverstream TV and specialises in Digital Camera Technology. He also holds a BA Hons Degree in Film and Television Production from Edge Hill University. In the past few years, he has filmed in various different environments all across Europe. When not at work he enjoys playing the PlayStation, producing video, and dabbling in the odd craft gin or two from his own personal gin distillery in his home.