The Hampton Court Palace Flower Show is the largest flower show in the world. The Royal Horticultural Society challenged Silverstream TV to create a new feature for 2018, with live video content displayed on a giant screen.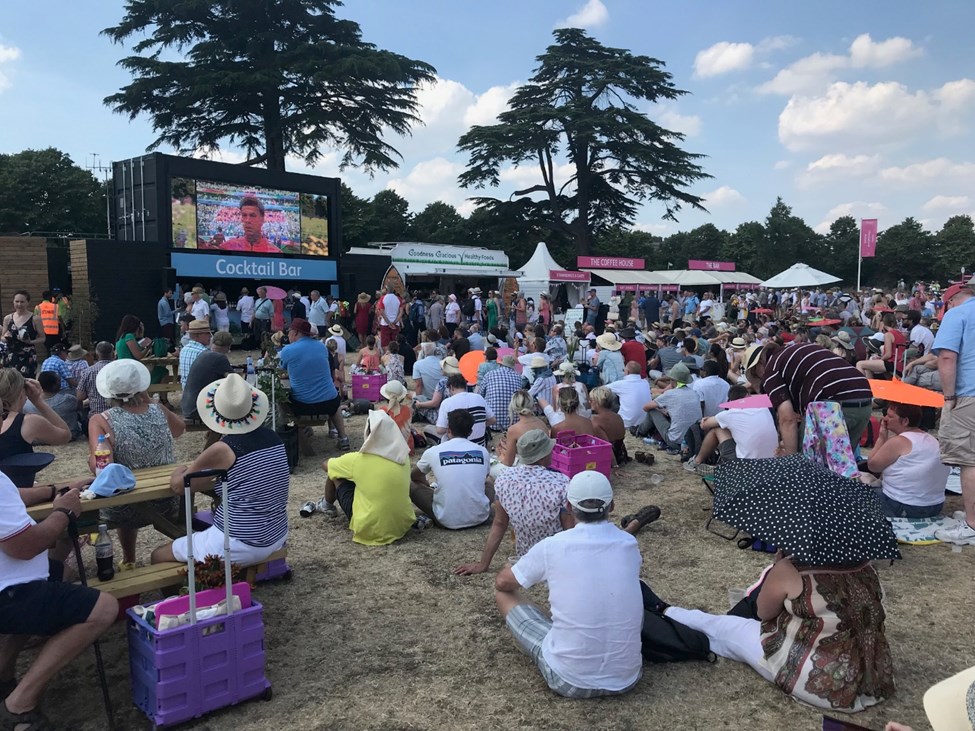 The aim was to give visitors a new vantage point to see the show. Silverstream's camera team captured the excitement and celebrity of the exclusive Press Day and Preview Evening and played it to visitors on the 6 public days of the show.
This means visitors were able to see celebrities like Alan Titchmarsh, Raymond Blanc, Bill Bailey and Gregg Wallace even though they were only there for a brief time. We also streamed live demos from the Dig It Live cookery theatre.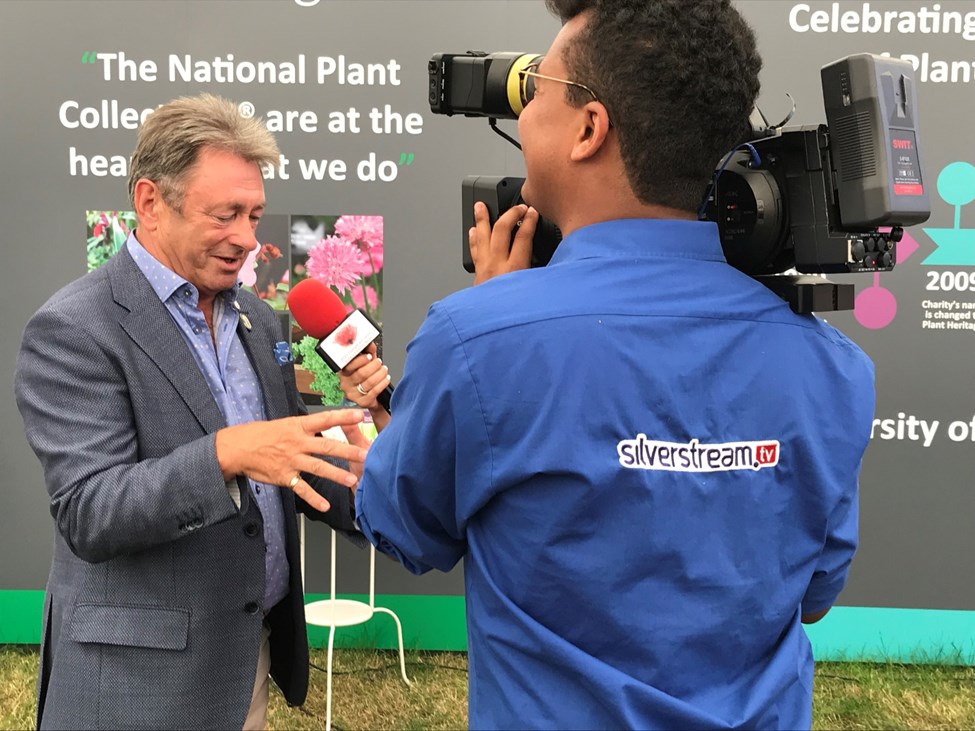 Via the screen visitors heard from the world's leading garden designers about their creations at the Show and see them in their full glory before the crowds arrived.
The Show coincided with two big sporting events – the World Cup and Wimbledon Tennis Championships. Silverstream were able to show the important matches so visitors didn't miss out. The highlight was on the Saturday afternoon when England beat Columbia in the quarter finals of the World Cup.
The live production ran from Silverstream's outside broadcast truck positioned behind the big screen. In addition to the video, we displayed live digital signage showing visitors who's coming up next in the different show theatres and the best of social media, displayed on an RHS branded screen.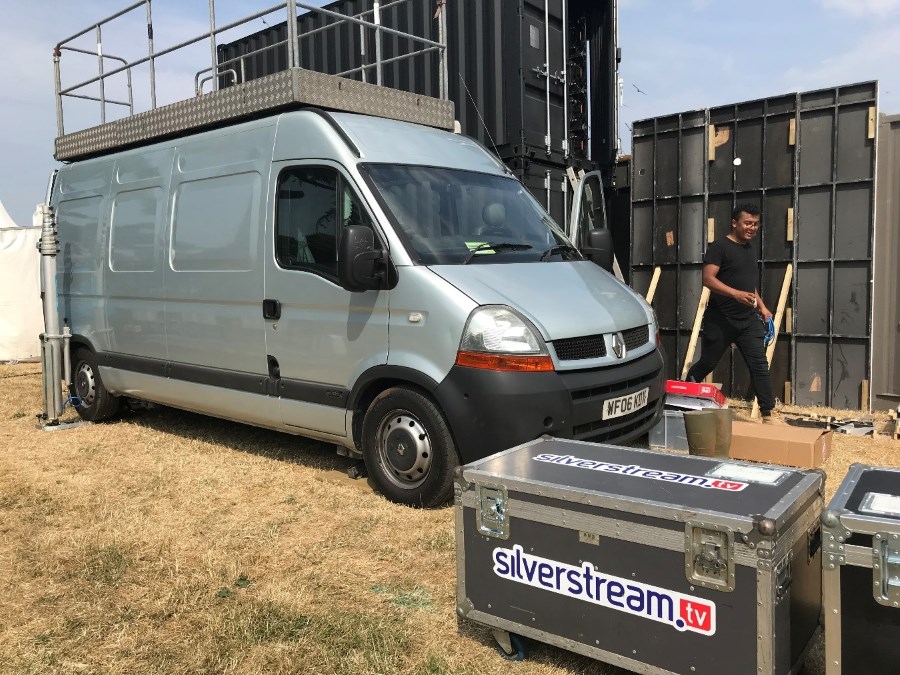 The live coverage was presented by Anna Skibniewski-Ball from the RHS who is the show manager of the Cardiff Flower Show.
"We have had lots of very positive comments from people who enjoyed watching the videos and were inspired by them to search out a particular exhibit." says Anna, "So overall the big screen has been very well received."
Using the OB Truck we could quickly set up a weather proof production hub to ensure the live broadcast continued under any conditions.
Creative Director of Silverstream TV, Simon Walton, said: "The live video gave the well-established Show a new twist which we hope will attract a younger audience to the event. The next step would be to live stream the live content, so viewers on the website and social media can see the quality of the Show and be encouraged to visit."
"The most rewarding part for us at Silverstream is seeing a big crowds gathered around the screen. It proved that the live content we produce is valued".