The 2016 Great Taste Golden Fork Awards provided the perfect opportunity for Silverstream to launch our brand new super-wide LED screen for the very first time.
The 12m x 2m high resolution screen provided the backdrop for the entire stage, displaying animated artwork, winner interviews, a Twitter Wall and live footage of the event throughout the evening.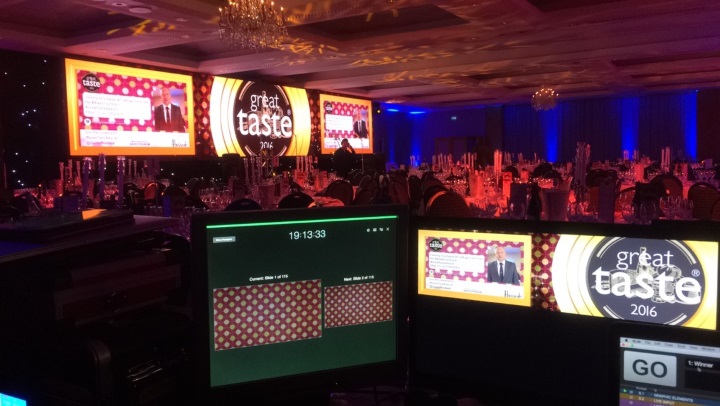 This hugely enhanced the event from previous years, where a static set was used alongside seperate screens. With the new wide screen, imagery could be seamlessly played across the whole backdrop, creating a stunning visual display to make for an unforgettable event. In addition, our in-house editorial team designed the graphics for the screen, which was live managed on the night by our technicians.
And that wasn't all Silverstream provided. No awards show would be complete without some great footage of the stage, winner interviews, and all the other fun throughout the night. Our team of professional camera operators and talented creatives captured a fantastic record of the awards, which was used for live tweeting and a highlights video shown at the end of the night.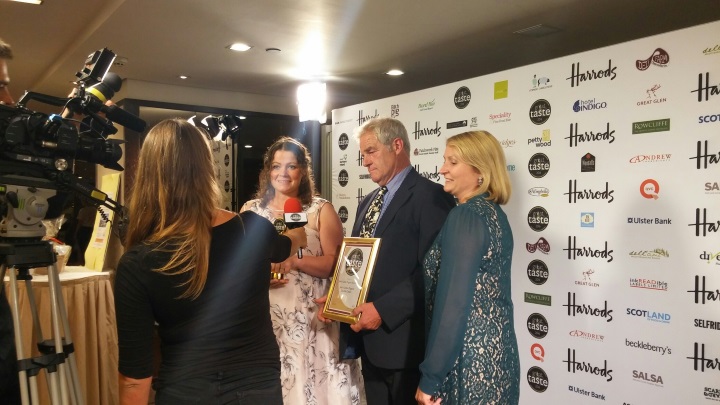 The Great Taste Awards, organised by the Guild of Fine Food, are the acknowledged benchmark for fine food and drink. The Great Taste logo is the sign you can trust when buying food and drink in your local, quality retailer.
John Farrand, head of the Guild of Fine Foods, talks about how valuable Silverstream's services were in making the Great Taste Awards a fantastic evening to remember.