Following the 2016 Great Taste Golden Fork awards, where we used our super-wide LED screen for the first time, we wanted to make it even bigger and better for 2017.
We provided an all new LED set design for the show, with video mapping to ensure the seperate LED sections could act as one continuous canvas. Graphics and video, developed by our in house team, was played seamlessly across the whole backdrop, creating a stunning visual display to make for an unforgettable event.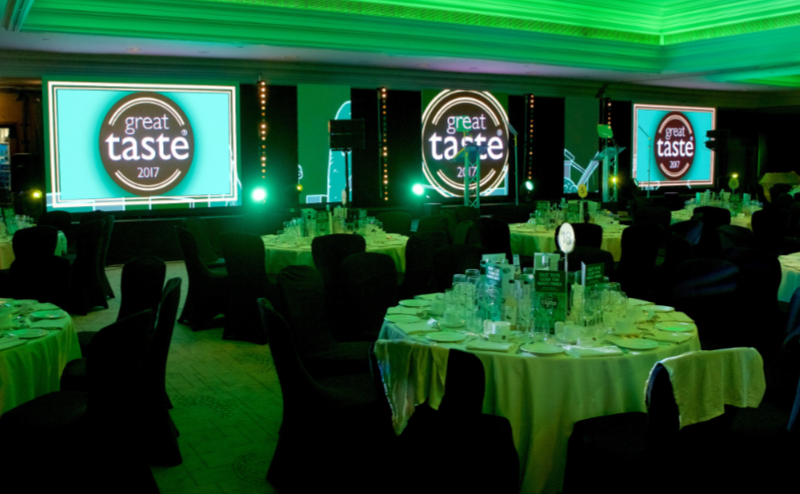 The super-wide screen also displayed the live multi camera feed of the Awards (filmed by our camera operators) and our live SocialWall.
As each winner was announced, our on-site editing team created quick turnaround video within 2-3 minutes, which was then tweeted with the winner's Twitter handle. So far the overall champion tweet has recieved 101 likes and 35 retweet, boosting the reach of the Awards. We also conducted backstage interviews with each winner which were added into the winner clips to give them and the Awards another burst of attention a few days later.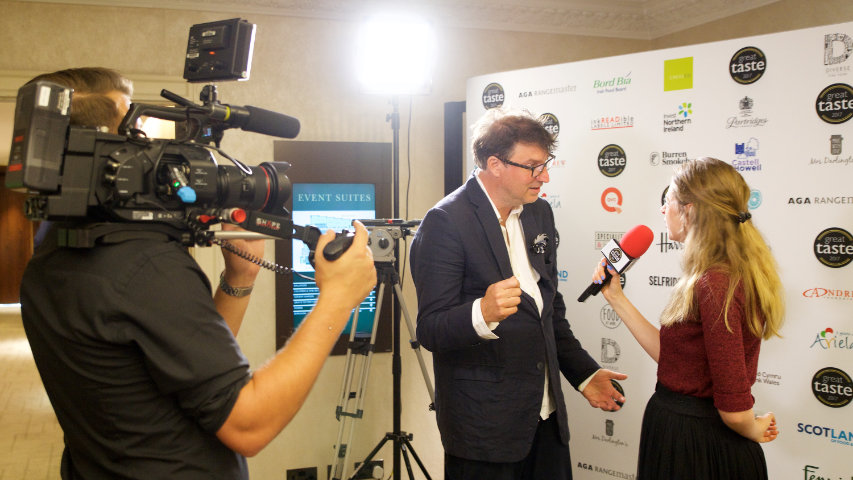 At the end of the night we had produced an overall highlights video which was played to screen as well shared on social media.