Each year the National Trust holds their annual general meeting, open to all members. With over 5 million subscribers, they need to ensure those who are unable to attend in person have a way of participating at home.
Silverstream TV delivered a live multi-camera production at the 2017 AGM which took place at Swindon's STEAM Museum. We broadcasted the entire all-day event, which included an introduction, formal address, and mutiple different segments over 6 hours, live to the Trust's website.
For those watching at home, we delivered a two-way chat platform, embedded with the stream. This enabled members at home to post live questions to the Trust, who could then read and answer the questions in real time, directly underneath the comment. Post-event, the different segments from the day are available for on-demand viewing.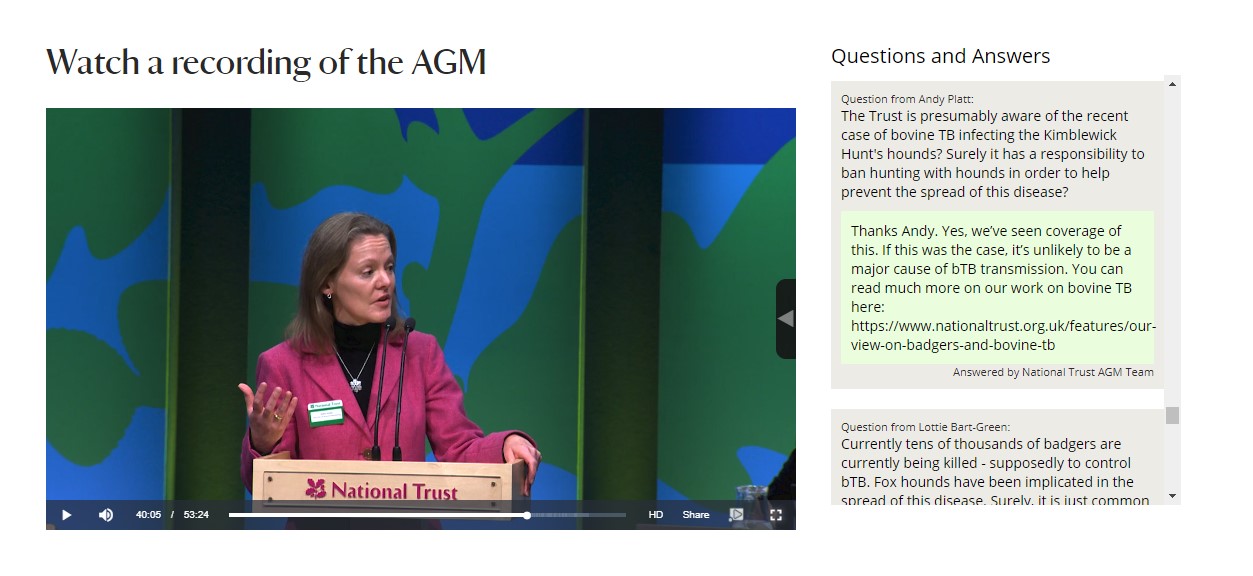 At the venue, we provided 85 inch LCD displays either side of the stage with a live feed from our cameras. Additionally we provided an overflow room with a screen, for members of the press to be able to follow the event.